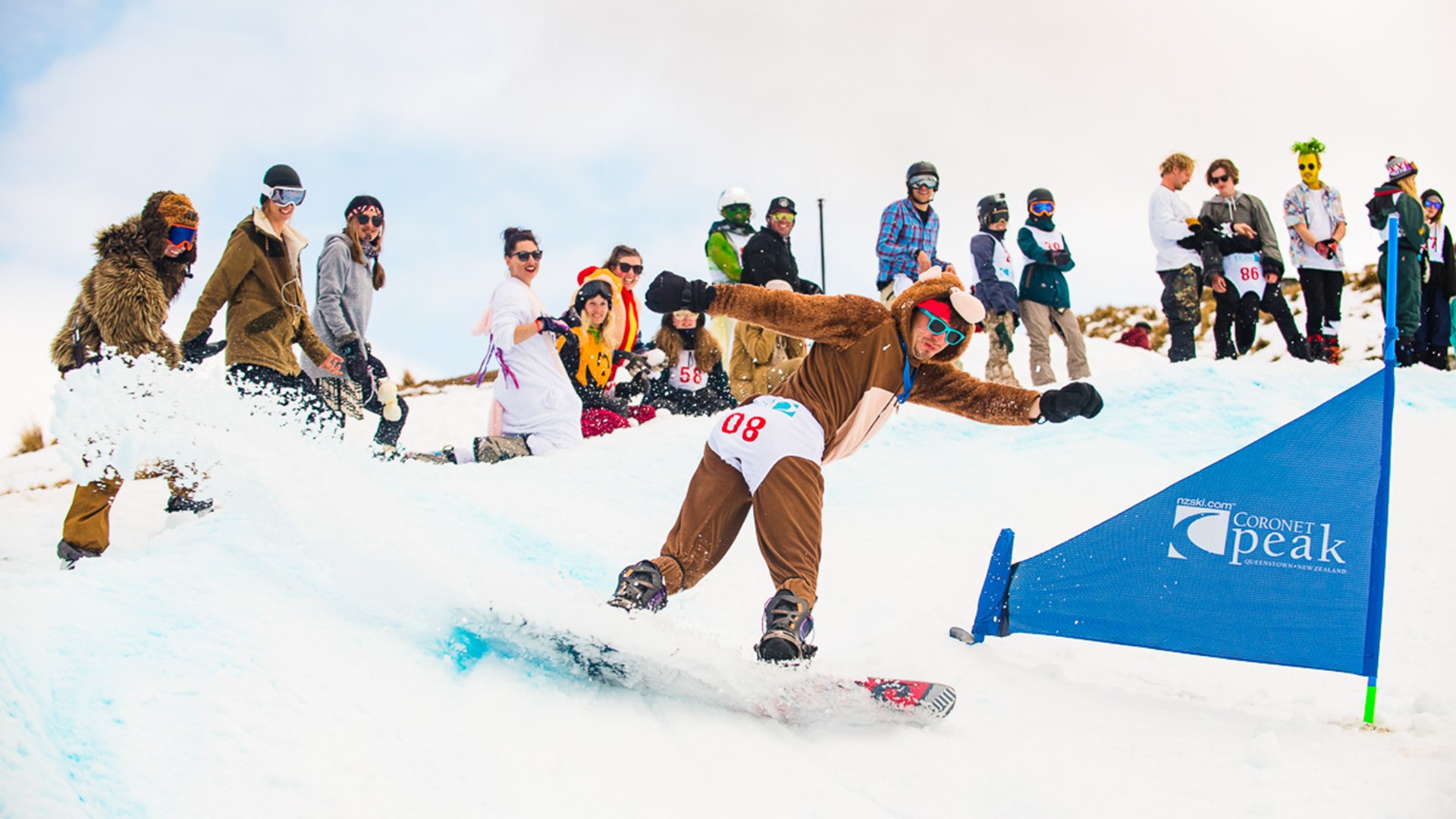 Quest Banked Slalom
September 11 | 10:00 AM - 3:00 PM
Dress up and rip it down our specially built terrain course! Featuring banked turns, rollers, table tops and a spine. The race starts off a 10am at the top of Tuck. Meet our events crew at the start and be sure to check in for your race number, so we can mark down your time!
For those of you who would like to give it a go before the event, tune in to our Coronet Peak social media pages for when our course will be ready for some practice laps.
Entry for those competing is $30 per person and includes a BBQ in ticket price. There are prizes to be won thanks to QUEST, so be sure to come to the awards on the deck following the event! Spectators are welcome!