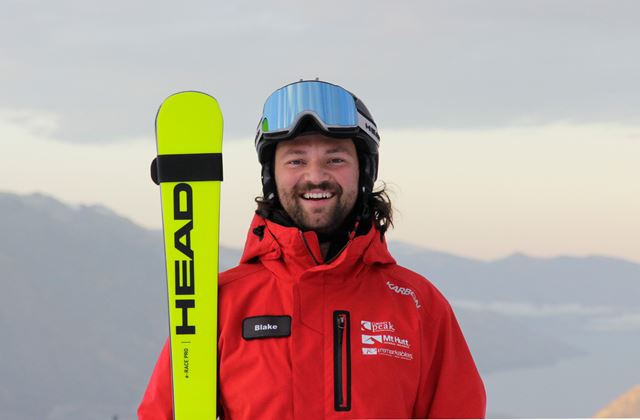 Blake Marshall
Ski Instructor, Freestyle Coach, Snowboard Instructor
Favourite Run:
The Chutes; Remarkables
Growing up in Queenstown with both of my parents working as ski instructors I have always loved the mountain lifestyle. After racing as a kid I got into freestyle and freeride as a teenager which has lead to me to become a professional skier. For the past 10 years I have been coaching, instructing and competing across the world. I compete for New Zealand on the Freeride Word Tour and I am currently ranked 6th in the world for Big Mountain skiing. I love to take clients off piste and into the park to unlock their full potential. Alongside instructing I am also one of the freestyle coaches at Remarkables Snowsports Academy (RSSA). Helping young athletes unlock their potential is definitely a highlight of the job!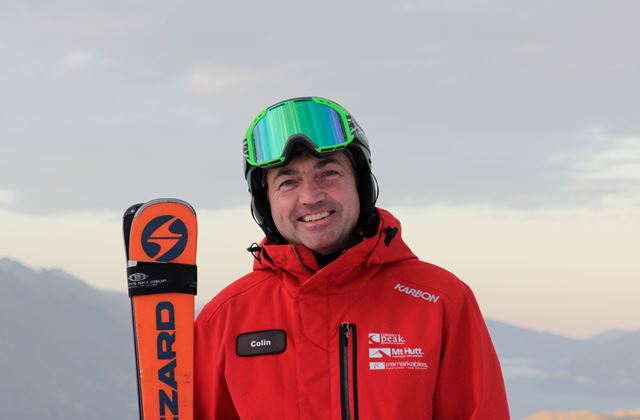 Colin Tanner
Ski Instructor and Trainer
Favourite Run:
Hurdle, through lunch rocks, and into Klammer Rolls; Coronet Peak
I started working at Coronet Peak in 1995 and have worked every season since. In 2002 I started my own Ski School in Val d'Isere and also began running SITCo - Ski & Snowboard Instructor Training Courses at Coronet Peak. I am a passionate skier, teacher and communicator and truly believe in the power of coaching people to higher-level performances focusing on what people are already able to do, and then training them to do it better. I have been a NZSIA Trainer and Examiner since 2002 and I am a current member of the NZSIA National Technical Team. As a member of the Technical Team I represented NZSIA at the Bulgaria Interski Congress in 2019 and am currently working towards the 2023 Congress.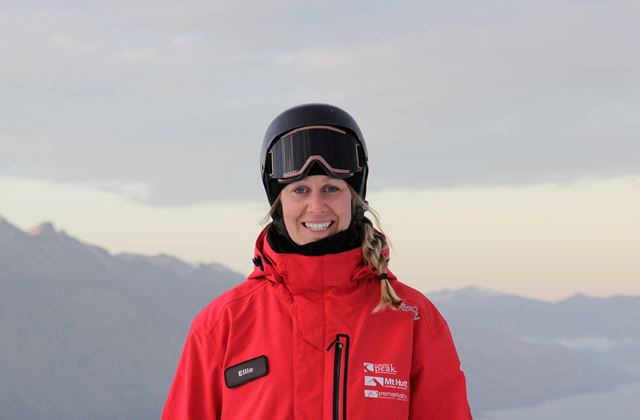 Eleanor Tresidder
Snowboard Instructor and Trainer
Favourite Run:
Hurdle and Exchange; Coronet Peak
After completing my Bachelor of Physical Education at Otago I spend 4 years strength and conditioning coaching for a sports team in Australia before returning to NZ to complete my Post Graduate Diploma in Teaching and Learning at Canterbury University. This gave me a great platform to begin my journey in the snowboard industry and I've never looked back. My main goal is to help people enjoy snowboarding more, through feeling comfortable on a board and confident within their own skill set for a safe and fun time on snow. Everyone is different so I thrive on working out what is key for you from a learning perspective, as well as what is going to make the biggest difference to your riding. Helping achieve overall improvement, confidence and enjoyment is what I love to do most!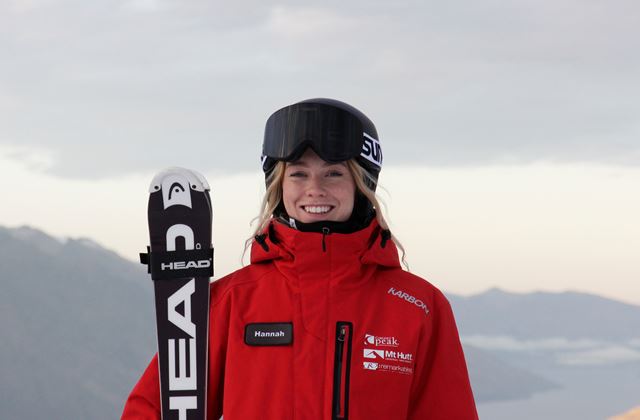 Hannah Wilson
Ski Instructor and Freestyle Coach
Favourite Run:
East Face; Remarkables
I have a background competing in freestyle skiing and ski racing in the UK. Since graduating University with a Masters in Physics, I have been pursuing my career as a ski coach. Now in my 10th season, I have found my passion and specialise in freestyle and freeride coaching. I am part of the coaching crew at the Remarkables Snowsports Academy (RSSA) coaching local kids at a national level. For the past four years I have also been running the all female freestyle camps at the Remarkables. I love creating a fun, supportive environment that encourages women to overcome their fears and improve their skills on the mountain. My passion is to get more women in the park and powder, a generally male dominated area!
Gaz Smith
Snowboard Instructor and Trainer
Favourite Run:
Exchange Drop; Coronet Peak
I started my snowboard instructing career back in 2007, since then I've been lucky enough to teach for 25 winters over 4 different continents and I still love it as much as I did the day I started! The thing I love most about coaching, is that you never complete it, there's always something new to try, to perfect, or make more fun. I get a high level of stoke seeing riders of all ages and ability progress in any situation; whether it's a beginner lesson with someone who is seeing snow for the first time, or an experienced rider fine tuning their switch turns down Exchange Drop.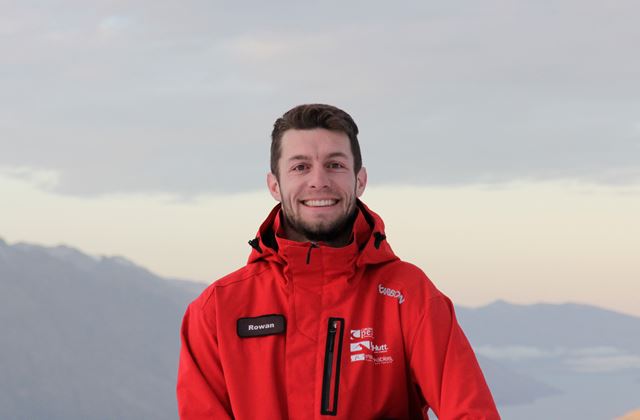 Rowan Pemberton
Favourite Run:
Exchange Drop; Coronet Peak
I started snowboarding more while I was studying Neuroscience at Otago University, so Coronet Peak became my home mountain and I wouldn't want it any other way! Since I started instructing 4 years ago I have spent my northern hemisphere seasons between Colorado, California and Canada. I have a children's specialist certification and I have really enjoyed being a part of the Coronet Peak Rippers Program. It brings me great joy to share my love of the mountains with everyone and help people get stoked on sliding around on snow. Being able to watch my clients have fun and improve is a pretty cool part of the job!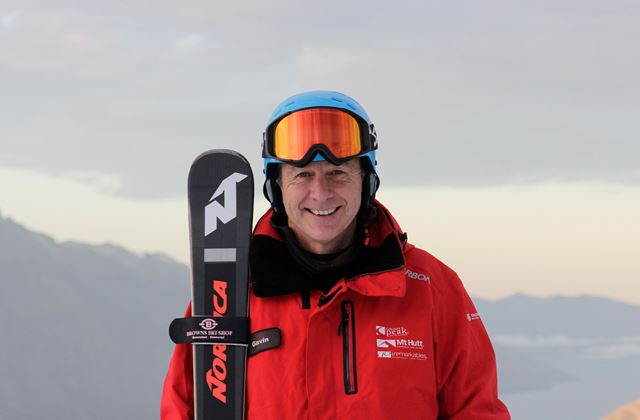 Gavin McAuliffe
Ski Instructor and Trainer
Favourite Run:
Exchange Drop; Coronet Peak
I was introduced to skiing while travelling in Europe after completing my University degree and absolutely fell in love with the sport. Since then I have worked my way through the NZSIA system. I am now a senior examiner and recently wrote the ski instructors manual. In the northern hemisphere season I have worked in Japan, France, Austria and spent 10 seasons working in Colorado, USA. From complete beginners to those wanting to train to a high level, adults or kids, I have a passion for teaching and enjoy working with all levels to achieve their desired goals.