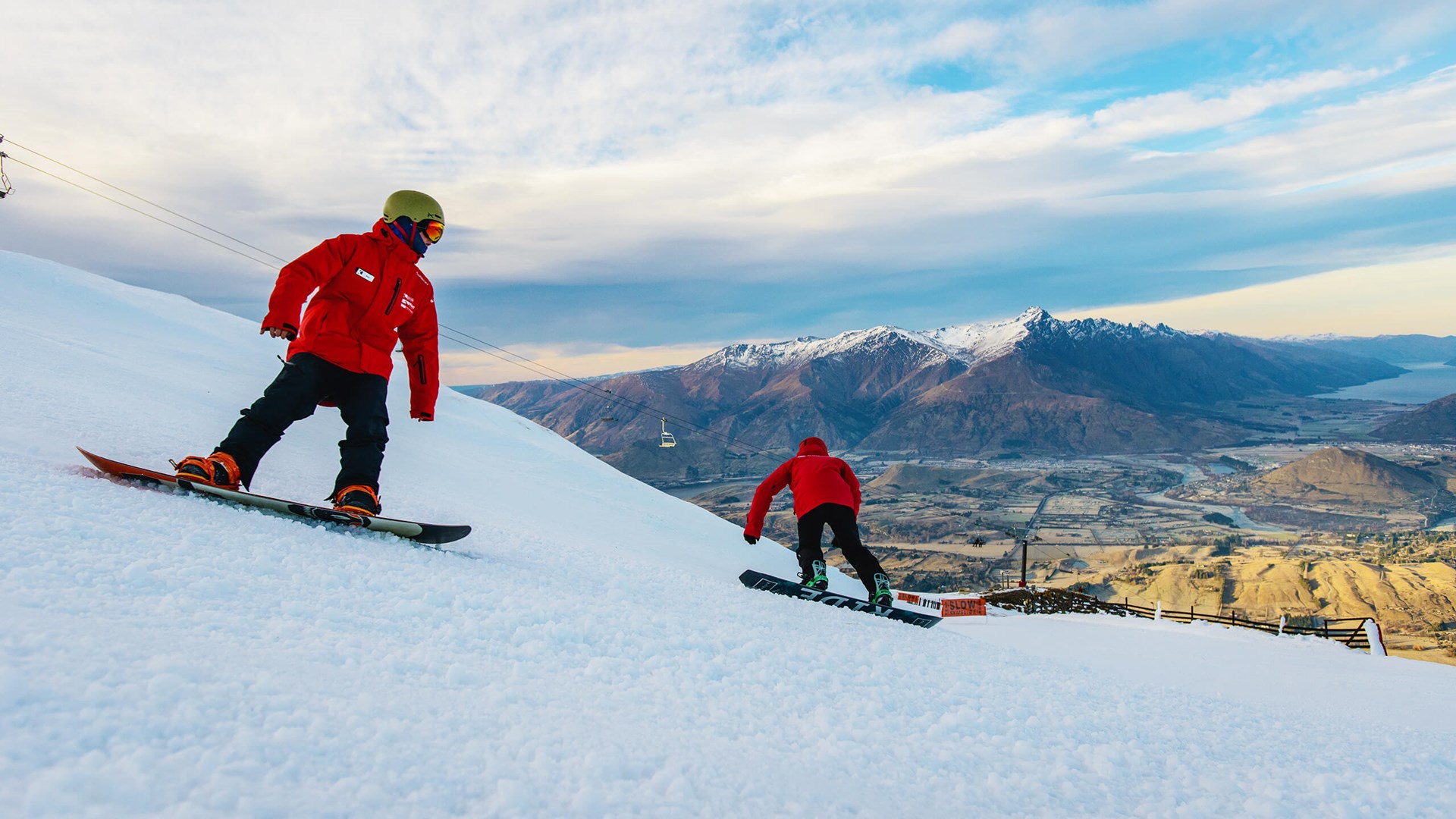 Instructor Training Program
Come and join us in beautiful New Zealand for an unforgettable ski or snowboard instructor training course in Queenstown or at Canterbury's Mt Hutt Ski Field.
The Southern Hemisphere winter runs from June – Oct, and this means that snowsports enthusiasts from all over the world search for eternal winter by coming to New Zealand, including some of the world's top instructor trainers. Our Queenstown Training programs give you access to two different mountains, Coronet Peak and The Remarkables. And the team at EA also operate at Canterbury's biggest Ski Field Mt Hutt, voted New Zealand's best Ski Resort three years running.
All resorts are perfectly set up for training as an instructor, with a mix of fantastic lesson facilities, challenging terrain, wide groomers and great parks.
With short and long courses to suit new instructors or those already qualified, there's no better way to enjoy your gap year, career gap, winter adventure, or to develop your career in the snowsports industry. For more details about the full range of courses, training opportunities, and accommodation packages please visit one of our training partners.
Training Partners
SITCo
SITCo started in 2002 at Coronet Peak and since then it has seen many keen skiers and snowboarders come through their programmes and go on to snowsports adventures all round the world. SITCo offer courses of different lengths for different abilities, working with Coronet Peak & The Remarkables Snowsport Schools SITCo also offer Intership programs. SITCo is ran by two of Coronet Peaks top trainers. Colin and Gavin will be sure to look after you.
EA Ski and Snowboard
EA Ski and Snowboard partner with NZSki to provide instructor internships and training courses in both Queenstown resorts and also at Mt Hutt. EA provide support all the way through your journey to becoming an instructor, from helping you chose the right program to looking for jobs in the future around the world. Our experienced staff have spent years in the industry and as we are based in Queenstown, we're right here ready to help out with anything!and would be happy to discuss your options with you!