How to dress for the snow
Planning a ski or snowboard trip to Queenstown can be intimidating if you have never been to the snow before. We are here to help your first snow experience be a good one!
Staying warm while you're on the mountain will not only reduce your risk of injury but also allow you to shred for longer.  So you ask, what is the true secret to staying warm? The answer is layering.
*This article was written by a Canadian to add credibility. 
Upper-body base layer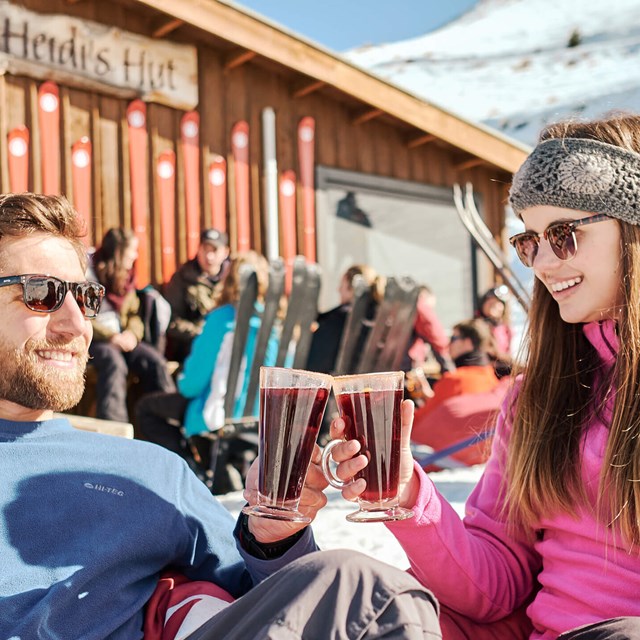 A good base layer would be made of warm breathable material like merino wool or synthetic polyester fabric. Fabrics like cotton are unsuitable as they can absorb moisture, leaving you damp and cold.
Upper-body Mid-Layer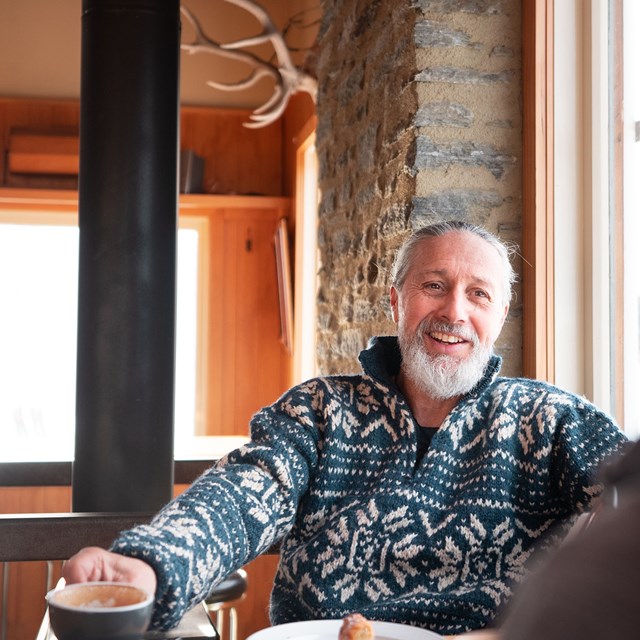 A good mid-layer stores the warmth and keeps the cold air out. The best mid-layers are warm materials like fleece, merino wool or softshell jackets.
Upper-body outerwear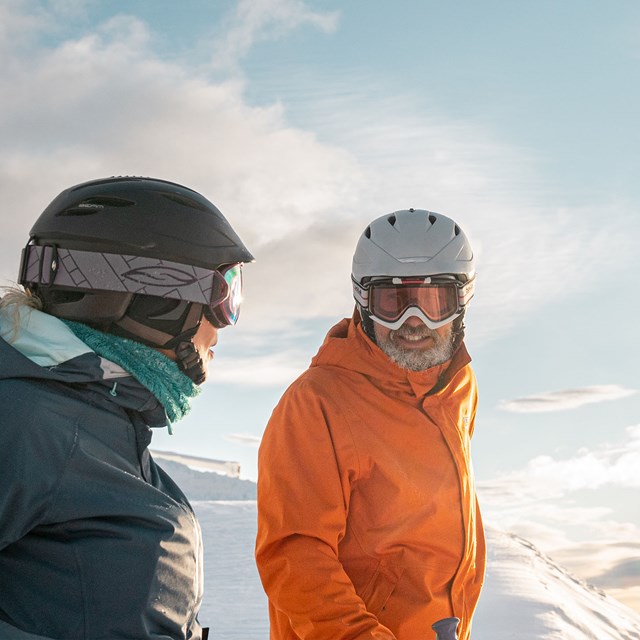 A good top layer is a hard-shell jacket and is ideally lightweight and waterproof. It's beneficial for it to have a hood and should protect you from whatever mother nature decides to throw your way. Materials such as GORE-TEX or eVent are great for hard-shell jackets.
Snow Pants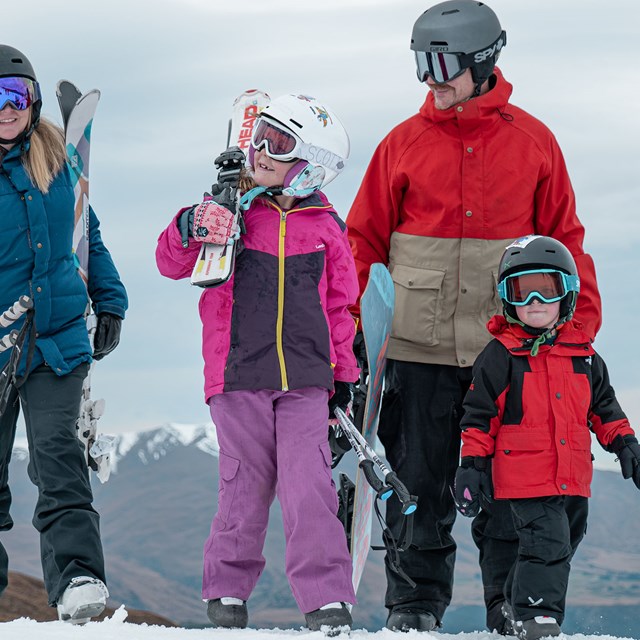 Snow pants have similar requirements to your top layer jackets. All snow pants should be storm, water and windproof and have an outer material such as GORE-TEX or eVent. Snow pants should also be insulated to provide warmth, but if they aren't grab a pair of base layer leggings to put on underneath.
Gloves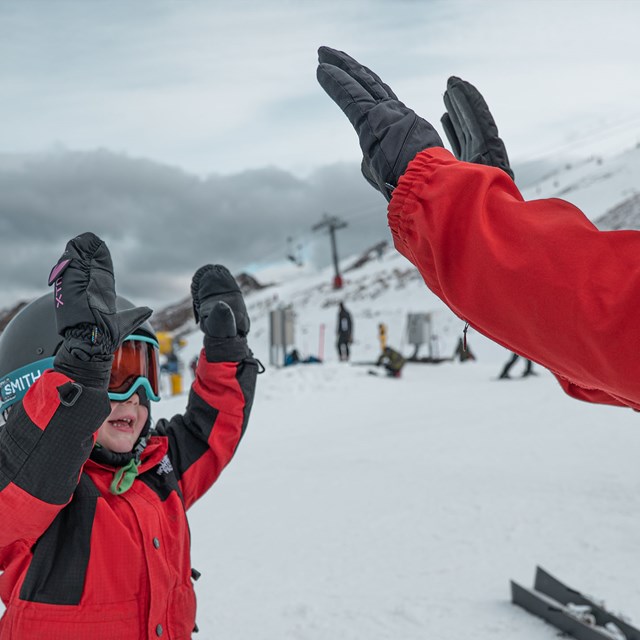 Gloves are truly unique to the person. We recommend going into a shop and testing different types, the key criteria being that they fit snug and feel comfortable. The warmest gloves are mittens, however, they offer the worst dexterity. The best material for gloves is leather or GORE-TEX.
Ski Socks
A good ski sock should have cushioning for warmth and impact. Fabrics like merino wool provide breathability. Be wary of creases in your socks when you put your boots on. This could lead to discomfort and blisters.
Where to find these items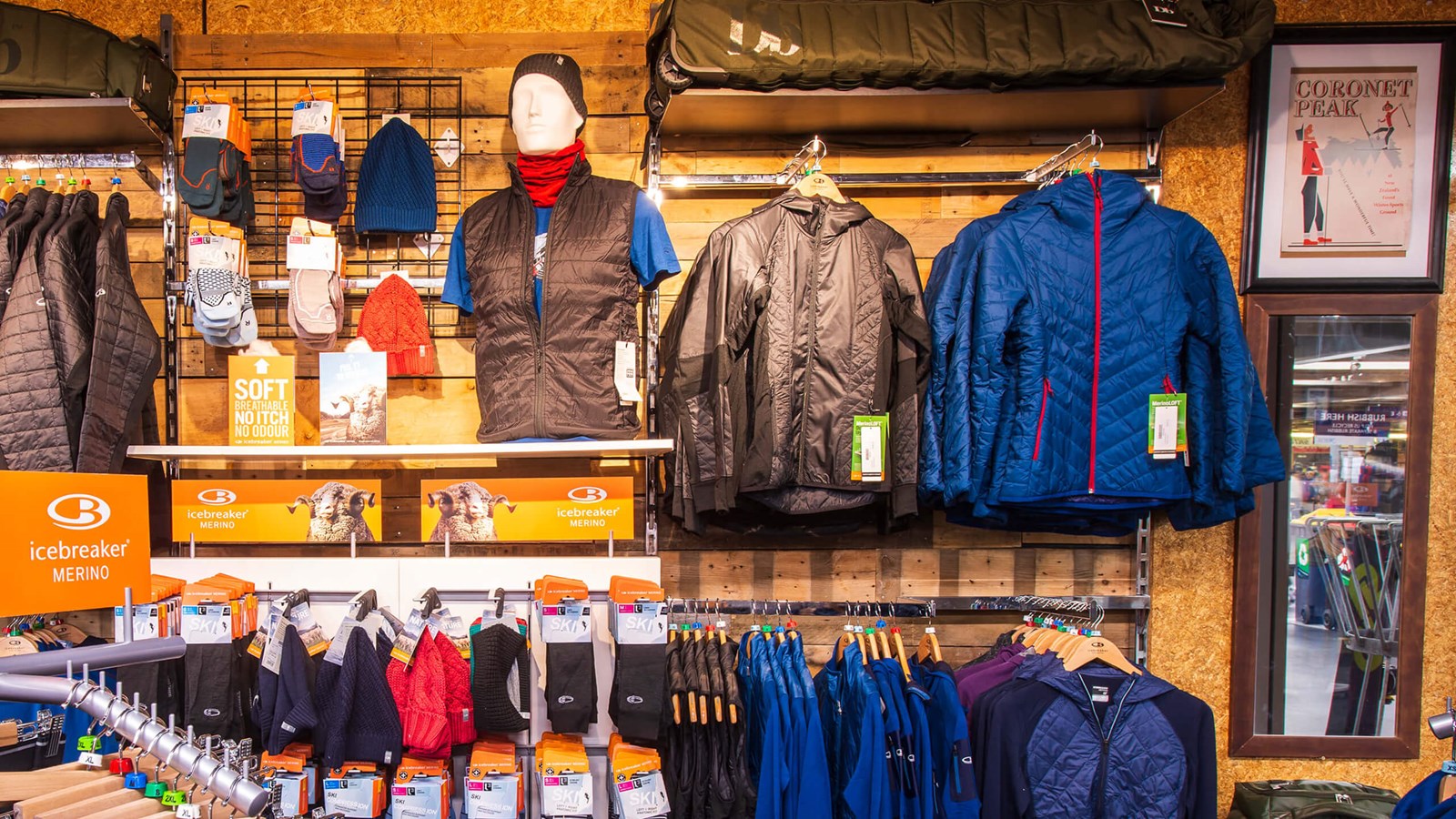 There are many places to purchase everything you need for the snow in Queenstown. You can rent jackets and pants from our mountain rental teams or our retail shops also carry all of the essentials in case you get caught out. Shops around town like Torpedo 7, The North Face, Burton, Small Planet, Mons Royale,  Browns Ski Shop and Alta all have knowledgeable staff who can help you out too.