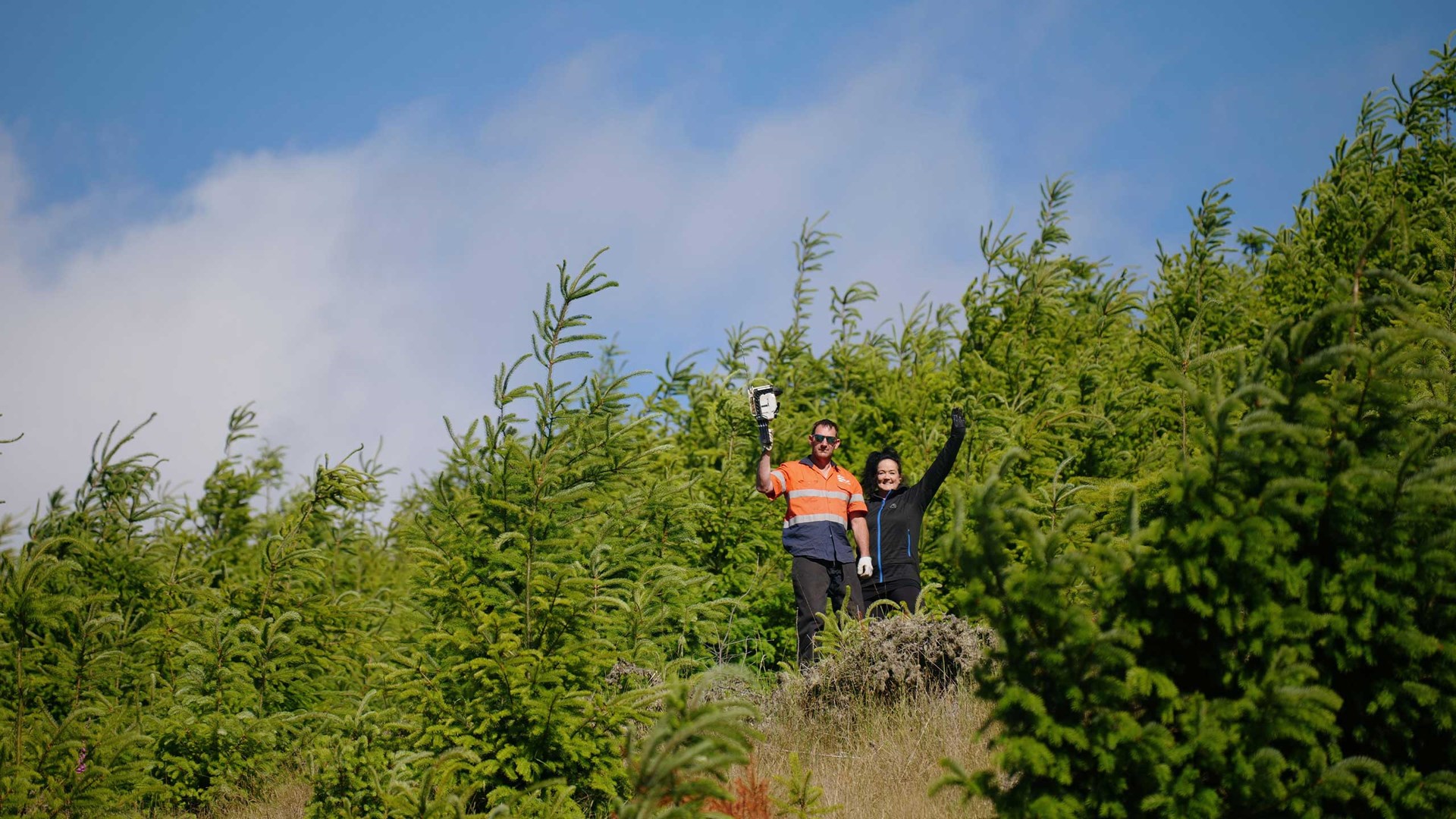 Pining for Christmas Trees
Nothing says Christmas like the unmistakable smell of a real Christmas tree, and the team at Coronet Peak have been delivering just that for the past four Decembers. Back in 2017, wilding pines were taking a firm hold on the ski field's access road – overwhelming native species by consuming their nutrients, sunshine and water.
With this in mind, the Happiness Trees project was born. Ever since then, 200+ trees have been harvested each December and sold into the community as Christmas trees. All money is donated to local charity Happiness House. Throughout the years a whopping $20,000 has been raised for the organisation.
The brains behind the idea, and Coronet's Operations Manager, Mark Sommerville says the team underestimated just how challenging it would be to harvest the trees. "We initially thought we could stop on our way home from work, fell a few trees and deliver them, we quickly realised this was not an option," Mark says. He soon discovered it would take 20 volunteers a full eight-hours to harvest the 200+ trees and then another day to get the trees delivered.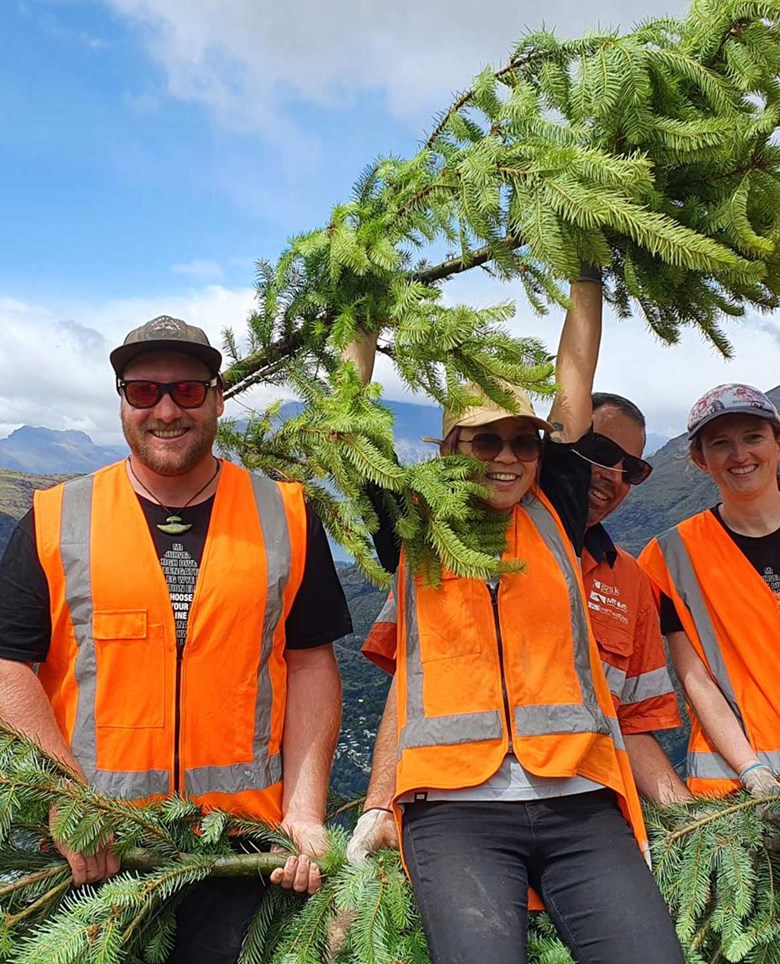 Before this year's harvest, it became clear there weren't going to be enough accessible trees to fell the usual 200+, thanks to the work of the Whakatipu Wilding Conifer Control Group, Queenstown Lakes District Council, local land owners and the annual efforts of the team at Coronet Peak. The crew were still able to source 100 trees and this year sold them at the Queentown Airport Carpark. Any left-over trees were dropped at Wilding & Co. to be distilled into pine oil.

Despite thinking 2021 might be the last year for Happiness Trees, the initiative will return next December with access to a new tree-harvesting location. If you would like to volunteer for our next Happiness Trees harvest please email mark@coronetpeak.co.nz