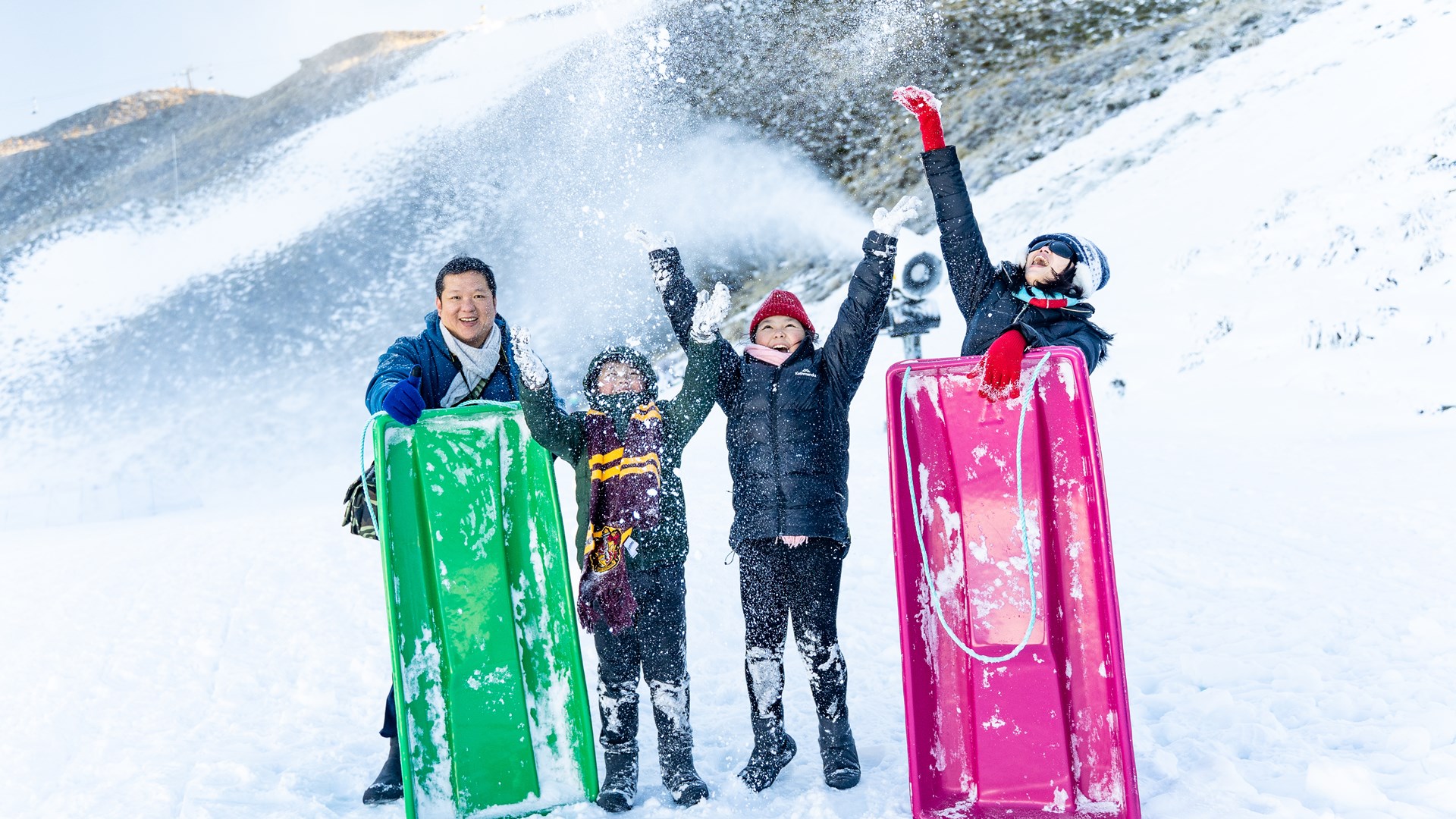 Things to do at Coronet Peak if you're not skiing
If you would love to experience the snow and the mountains but are not sure skiing or snowboarding is for you, don't worry, there are many other ways you can have fun at Coronet Peak this winter!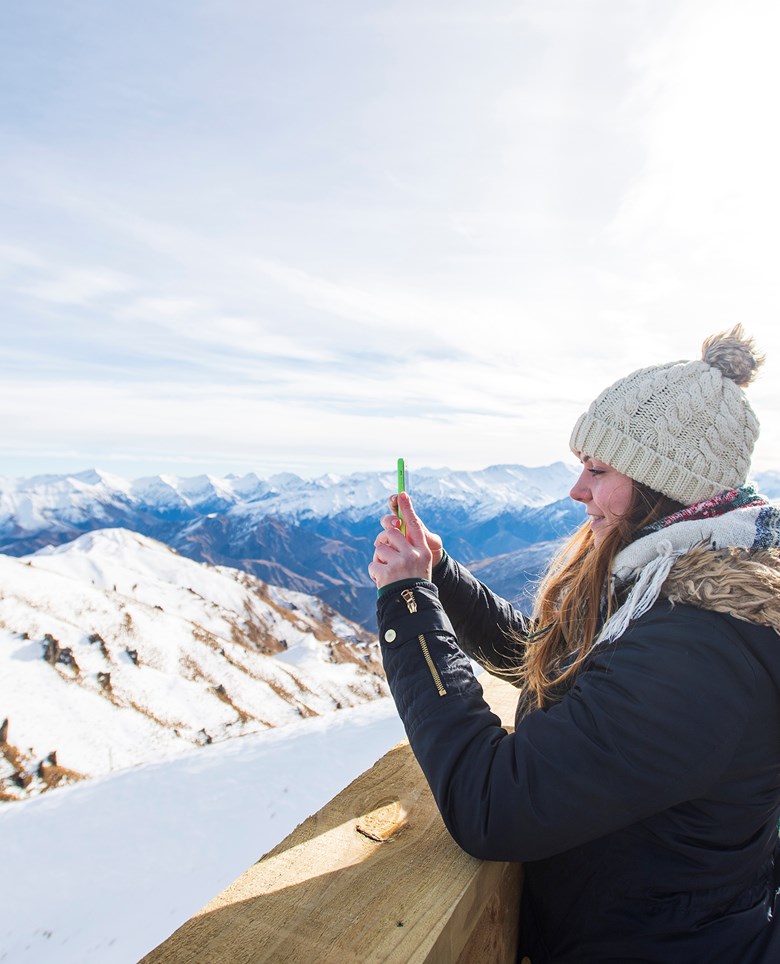 1. Soak up the views
You don't have to be on skis to enjoy a gondola ride! Our accessible gondola cabins allow you to reach the top of the mountain on foot. The cabins are on the Coronet Express lift located right outside the base building, making them easy to access. Once you are at the top of Coronet Peak, head to the viewing platform for some impressive views over the Wakatipu basin and ski resort.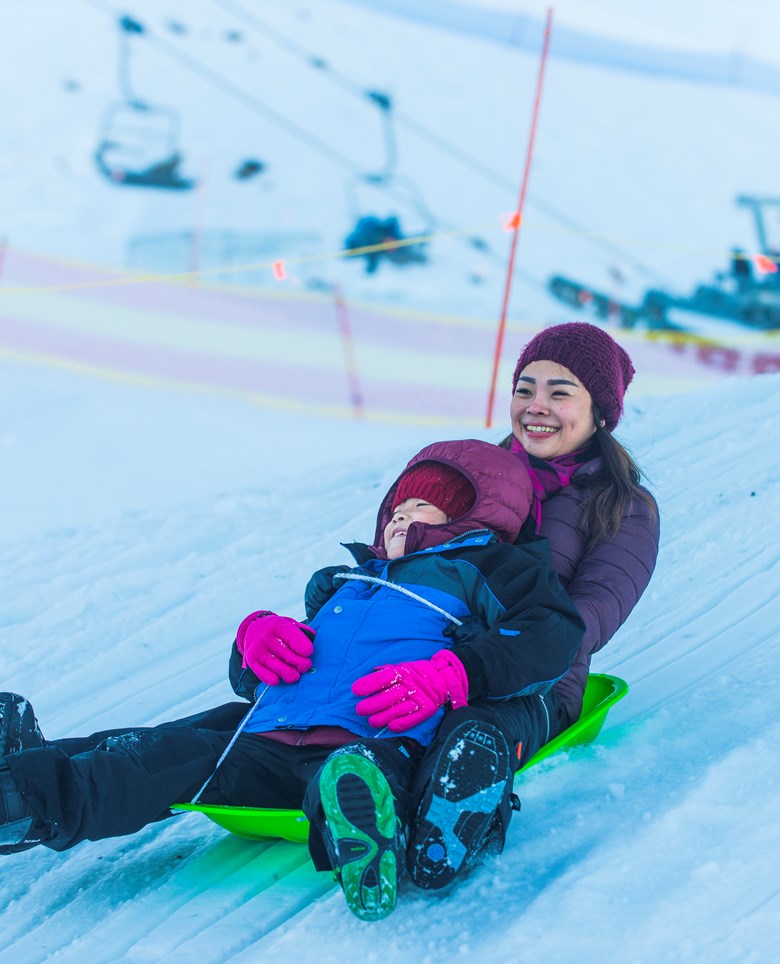 2. Go tobogganing!
You can still slide on the snow, even without skis or a snowboard. On the left side of the base building, we have a dedicated slope for those wanting to go tobogganing or sledding. You can rent toboggans from our rental shop on the mountain or bring your own. It's great fun no matter your age!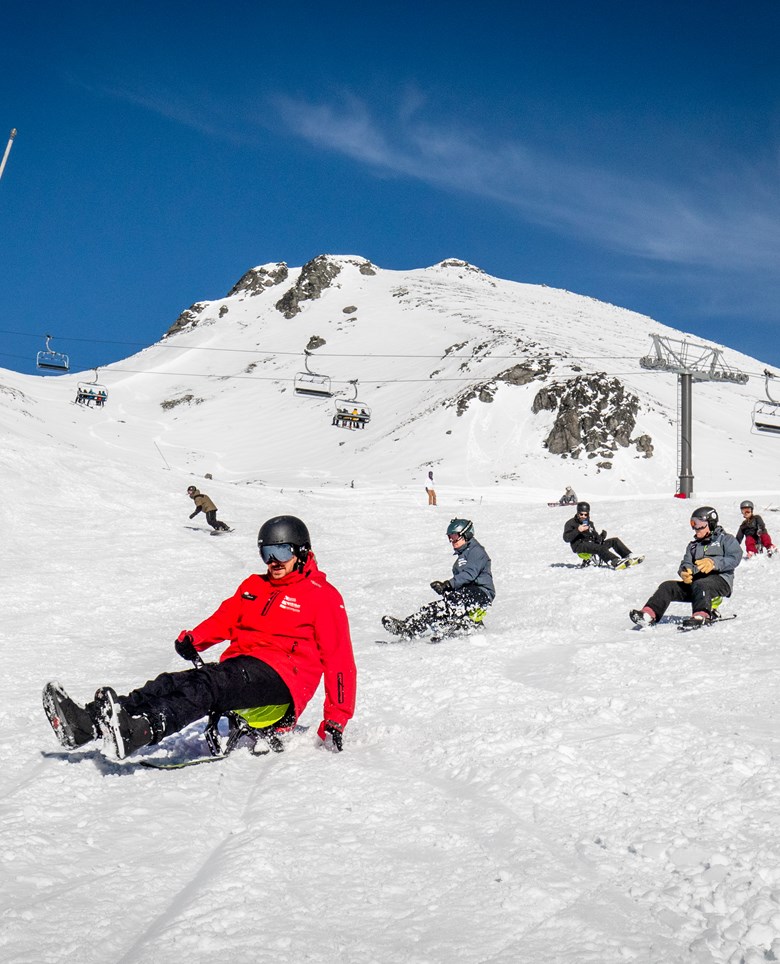 3. Enjoy a Yooner Experience
A Yooner is a combination of sledding and skiing, that has you sitting on a seat 20cm off the ground with your feet in front of you. It's light and easy to handle, so you will have no problem gliding down the mountain. You can hire Yooners by visiting Guest Services. You can even treat yourself to a Yooner Experience! In the Yooner Experience, one of our instructors will head out onto the slopes with you for 90 minutes, teach you how to ride this fun snow cart, take you up the chairlift and show you around the mountain.
Learn More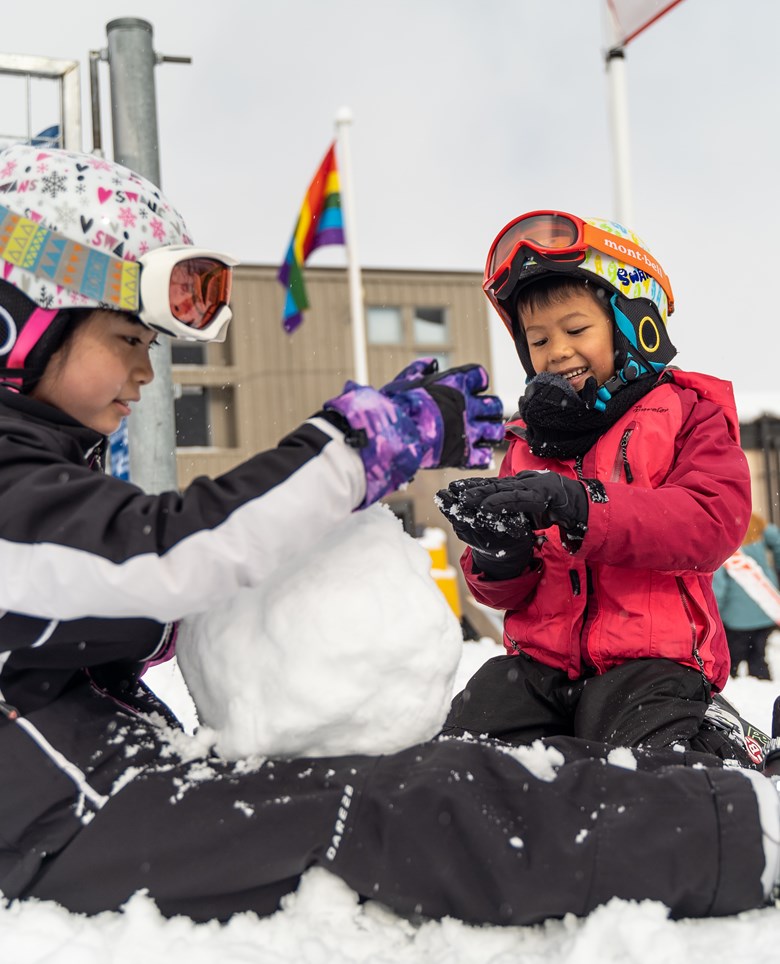 4. Play in the snow
Have a snowman making competition, build a snow fort, start a snowball fight or create the perfect snow angel! There's space around our learners' slopes and base building to have plenty of fun in the snow. Afterwards, you can warm yourself up in our café with a hot chocolate and some food.